Meet our leadership
Say hello to the leadership team at Calvary Baptist Church. Got questions for the lead team? Contact us by clicking here.
Joel Weck - Lead Pastor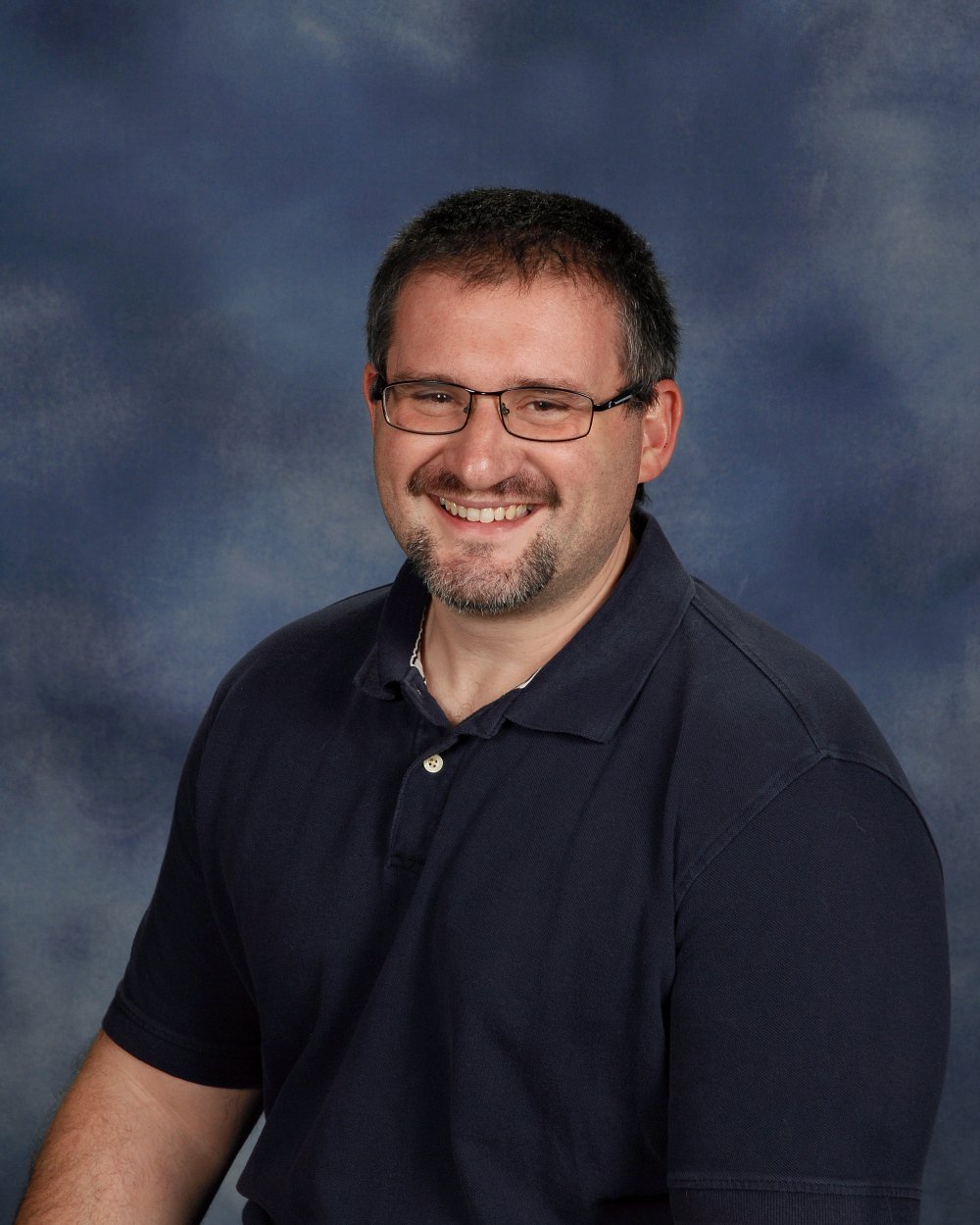 Hi! I'm Joel. Our family has been at Calvary since September 2018. My wife, Stephanie and I have been married for 17 years. We have two children. Our son, Eli, loves soccer, basketball, Legos, electronics, Star Wars, and anything with super heroes. Our younger daughter, Abby, loves soccer, dance, art, shopping, Legos, and really any kind of colorful stuffed animal. Stephanie and I love to play board games, spend time outside, eat sushi, try new places to eat, and go for family day trips! We have a black and white cat named Dash. We also have a Siberian Husky named Leia; she's cute, cuddly, and tends to get into lots of trouble! We also have a terrier mix that tries to endure through some skirmishes with our Huskey (she holds her own), and the newest addition to our family is our daughter's new bunny (she made sure I included this!)
Rae Jacklin - Secretary

Hi! I'm Rae. My husband and I have been part of the Calvary family since 2016. I became the church Secretary in 2019. My husband and I have been blessed to be married for 28 years. We have raised 3 wonderful children. We also are parents to a 4-legged blessing named Asher. Asher always keeps us on the move. My husband and I cherish every moment we have to serve with or for our family and friends. "For even the Son of Man did not come to be served, but to serve, and to give His life a ransom for many" Mark 10:45
Paul and Karolyn Beltz - Kids Ministry and Custodians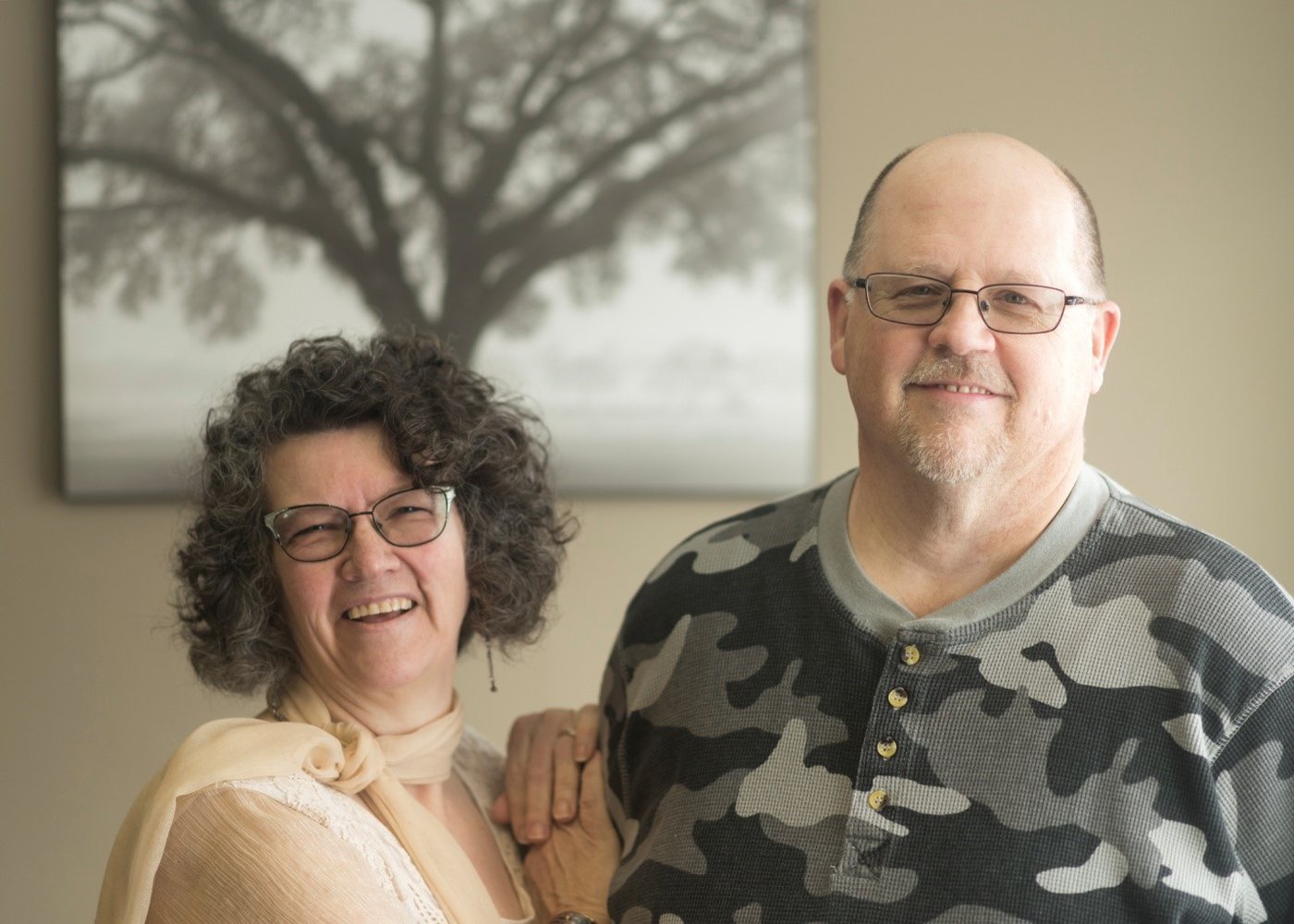 Hi, We are Paul and Karolyn Beltz. My wife and I have served in children's ministry for over 30 years. I have been a member of Calvary Baptist Church since I was a child. My wife and I have been married for 39 years; have raised 3 sons and worked for Baptist Children's Home for 4 years. We have the world's greatest dog, Clarice the dachshund. We enjoy camping as well as gathering with family and friends in our backyard.
Pam Mealey - Treasurer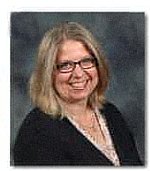 Hi! I'm Pam – I have been attending Calvary for about 11 years. I was Baptized and became an official member of Calvary in 2015. I have one beautiful daughter who makes me very proud to be called her Mom. I work full-time for Piaker & Lyons PC in Norwich for more than 15 years. I recently found love again to a Christian Man and we are currently engaged. Enjoy baking, cooking, eating, golf, volunteering and serving others.
Stephanie Weck - Awana Director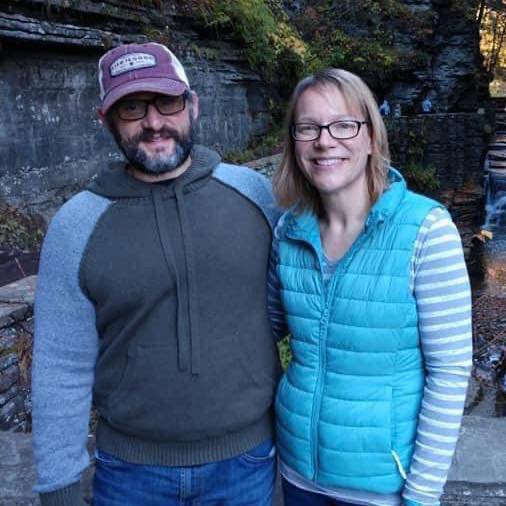 Hi! My name is Stephanie and I have the privilege of being married to Pastor Joel. We have been blessed with two wonderful children, Eli and Abby. We enjoy spending time together as a family and going on adventures. When it comes to serving our great God, there is no hesitation. I am thrilled to work with the children in the Norwich area. I love sharing Christ with them and helping them to grow in their relationship with the Lord. Always be true to who God has made you to be and be willing to share your journey with others. I look forward to meeting you and seeing how God might you use you in Awana!
Ben and Sarah Moore and Josh Austin - Thrive Youth Leaders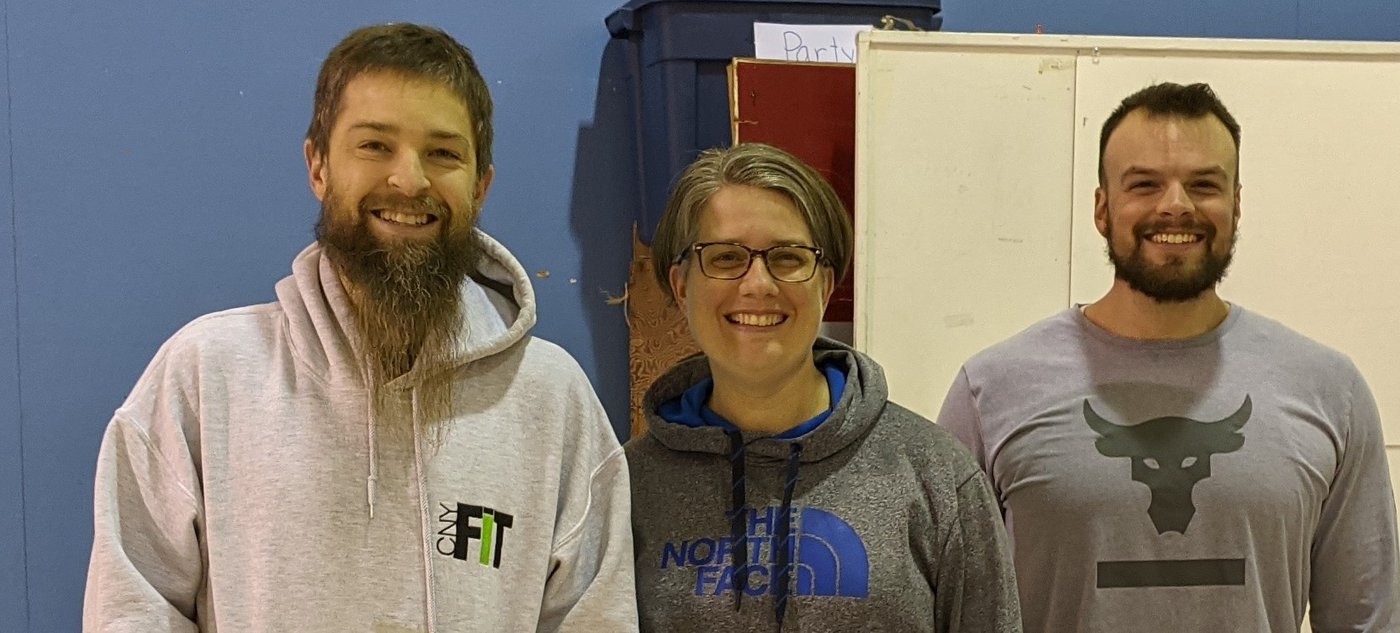 Hello!! Ben and Sarah Moore here. We started helping out with Thrive student ministry in 2018 but have worked with students in the school ministry for much longer in different capacities including coaching and teaching. We have one son, Evan, who surprises us everyday with something he is learning or doing. God has blessed us with a great family. We enjoy walking our dog, Evee, kayaking, fishing, camping, and riding motorcycles.
We have always said we want students in the Thrive group to have as many good memories from their time in youth group as we did from our time in youth group. Our goal is to share the love and truths of God while having fun but we also want to be available to share in the tough times, too.
Hey guys. This is Josh Austin. I really enjoy working with the Thrive group here at Calvary. I joined the leadership team earlier in 2020 and together Ben, Sarah, and I hope to impact our youth for Christ on a weekly basis. A little about myself: I work construction so I love work with my hands and being outside as much as possible. My passion is working out and lifting weights. I also love hunting, fishing, and shooting. Basically I'm your everyday redneck! But one of my biggest goals in life is to reach the youth of Norwich and the surrounding area for Christ. Come check is out! I would love to see you there!